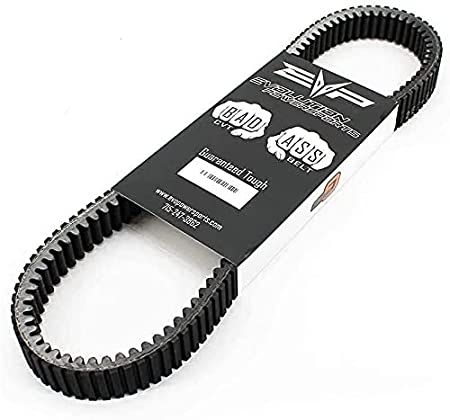 WORLD'S BEST XR RACE SERIES (XR-WB) BAD ASS DRIVE BELTS FOR CAN AM X3 17-23
Hands down the strongest and most durable belt on the market!
The World's Best Bad Ass XR RACE Series Drive Belt is by far the best and strongest belt on the market. Developed and extensively tested in extreme racing and duning conditions, World's Best XR Race Series belts are manufactured with a larger Kevlar cord and feature a custom braid design marrying the layers of the belt for better shock absorption and increased cord pop-out resistance. An additional benefit includes being able to withstand more heat for increased overall strength and durability.
Designed with larger Kevlar cord and a custom braid design for better shock absorption when landing 

Made from custom blend of two premium High Modulus Compounds holding the top and bottom layers together like super glue.

Load tested to withstand the power of up to 600 hp machines. 

Impregnated with short Aramid Fibers for better heat resistance and belt-to-sheave adhesion.