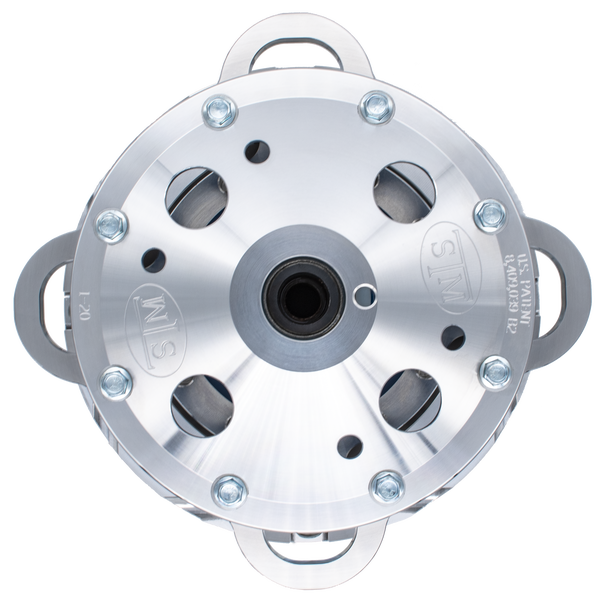 STM Powersports Rage 4 HD-DR Primary Clutch Can-Am X3 2017- 2023 PN# 3001110
An affordable replacement for the stock primary clutch. Complete billet design that outperforms the existing primary. Using our adjustable SUPERTIP CAM ARMS with the Rage 4 is the perfect recipe for your stock or modified Can-Am. These STM clutches will fit under the stock cover with no interference. The Rage 4 is capable of using most cam arms that are available on the market. All parts are replaceable and stocked.
CANAM X3 DRAG RACE ONLY APPLICATION! 
Cam arms and springs sold separately.
 
Rigid reinforced design for higher horsepower applications. The Rage primary is capable of using any cam arm on the market.  We have incorporated a pin size option for every clutch we make by providing a pin conversion design in the movable sheave.  Pin conversions are available in 1/4, 5/16 fixed pin (Arctic Cat) and 8mm diameters (specify when ordering). The cover is designed to use Ski-Doo TRA, Arctic Cat or Polaris springs providing a wide variety of spring rates to choose from.
PLEASE CALL OR SEND MESSAGE TO ORDER!!!
1 OR 2 DAYS TO SET UP  2-4 DAYS TO SHIP