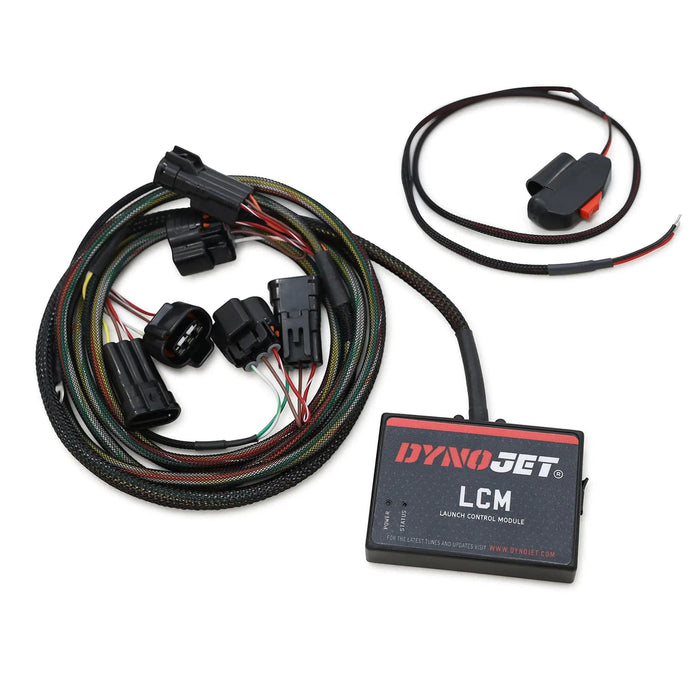 LAUNCH CONTROL MODULE FOR CAN-AM MAVERICK X3 (W/ SWITCH) 96070001
Dynojet's Launch Control Module (a true two-step) easily connects to the Can-Am Maverick X3, delivering a surge of power when you first drop the hammer. This push button control module allows for wide-open throttle during launch — with no torque limitations. Requires custom tuning.
The Launch Control Module is the ideal power starter for Can-Am, fitting Maverick X3 models from 2017-2020. 
This kit includes everything you need for installation, allowing you to bring the heat right out of the gate. Installation is easy, featuring plug-and-play design that connects to the OEM wiring harness — no cutting or splicing required. 
Through Power Core Software, you'll have the ability to adjust launch RPM, though we recommend setting the launch RPM to match the primary clutch engagement RPM to avoid potential belt or clutch damage.
CAN-AM