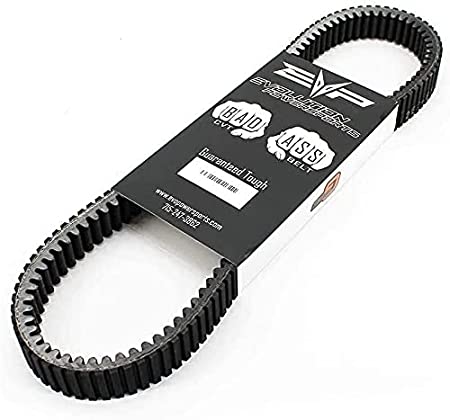 POLARIS RZR XP TURBO & TURBO S EVO WORLD'S BEST BELT 17-23 400FP0012
EVP Bad Ass Drive Belts for 2021 Polaris RZR XP Turbo and Turbo S models offer far-superior performance at a lower price point than OEM belts. For years, EVP has been working directly with GBoost Technology, a highly regarded CVT belt and clutching manufacturer, to validate many new belt compounds for SXS's and Snowmobiles. Each compound gets subjected to an extensive durability regiment through our sponsored race program and on our own big-horsepower vehicles. Besides being more durable compared to OEM belts, Bad Ass belt compounds provide better grip, which transfers more power to the ground instead of excess belt dust. Furthermore, GBoost is one of the only manufacturers that designs belts for different uses and conditions for the same vehicle. 
For full features on each belt, view the Description Tab toward the bottom of the page.
WORLD'S BEST BELT: The toughest, best all-around belt proven repeatedly in the most extreme conditions! EVP World's Best (WB) Belts are for the rider/racer that is looking for a tried-and-true belt that's better than OEM with proven performance. Third-generation heavy duty, high-twisted aramid fiber cord is used for high-horsepower machines, making it the strongest belt on the market next to our XR Race Series belt and surpassing our Extreme Belt. The WB belt has a high shock load rating to withstand the power of up to 400hp machines. This belt acts like the OEM belt in terms of engagement and operating RPM's.