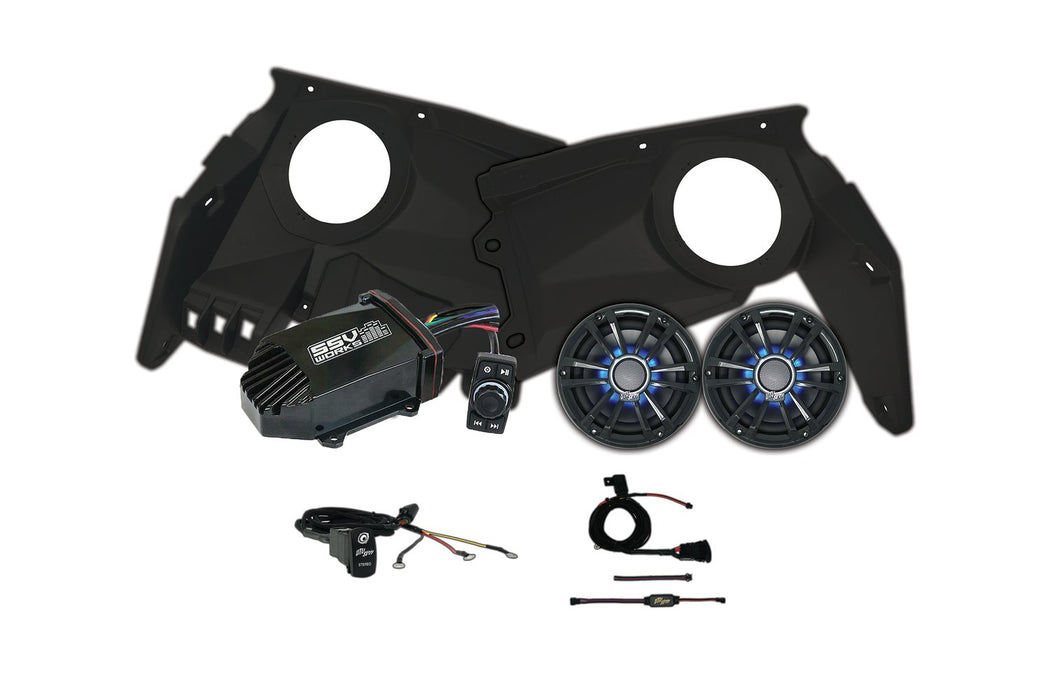 Can-Am X3 UTV Stereo COMPLETE STEREO KITS
A quality kit that'll satisfy your stereo needs. We give you the option to pick your speaker enclosures to accommodate your riding style. This kit is powered by an SSV Bluetooth switch with 200 watts of power, making for a crisp sound for two speakers. All UTV Stereo Signature series speakers are IP65 certified to withstand all elements. We've also added an RGB kit to this system because who doesn't like RGB lights on their stereo system?! The Level 1 system is one of the easiest kits to install yourself and comes with everything you need to install a full functioning kit.

PROFESSIONALLY TUNE YOUR SYSTEM
We guide you step by step through the process of tuning your system. Proper tuning will not only sound better, but will also preserve the life of your system.
Full Range
Our Signature Series speakers produce a lively sound, nothing like you've ever experienced... until now.
The Heart
 Pushing the limits with one powerful 1000.5D. IPX67 certified to withstand all elements.
Controlled Bass
Adjust all aspects of your stereo with front, rear, and sub woofer independent control.