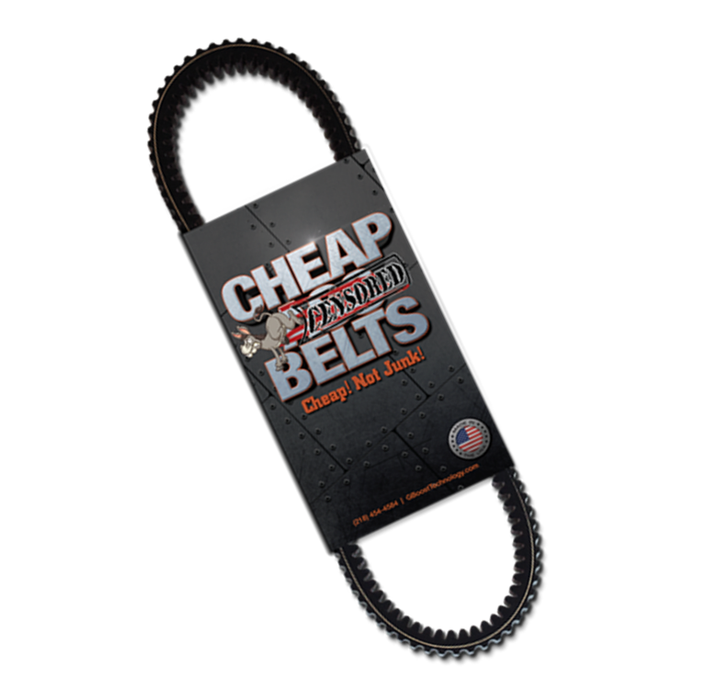 CABPO1113 - Cheap Ass Drive Belt - Polaris RZR 800
Fitment: Polaris Cheap Ass Belt (Cheap! Not JUNK)
2008-2014 RZR 800 EFI
2011-2013 Ranger 500 / Crew / EFI
2007-2013 Sportsman 800 EFI / 6x6 / Forest / X2 / Touring / HO
2007-2008 Sportsman 700 EFI / X2
2014-2016 Sportsman 570 / Touring / EFI / HD / International / X2
2007-2013 Sportsman 500 HO / Touring / EFI
Replaces OEM #321113
Features

Comparable to OEM quality, cord construction and compound
Designed in cooperation with Glenn Erlandson, CVT clutching guru.
Certified to be within OEM required manufacturing spec..
GBoost Technology logo/part numbers on the belts and belt sleeves to ensure correct fitment and the quality you paid for.
GBoost Technology drive belts are made in the USA.