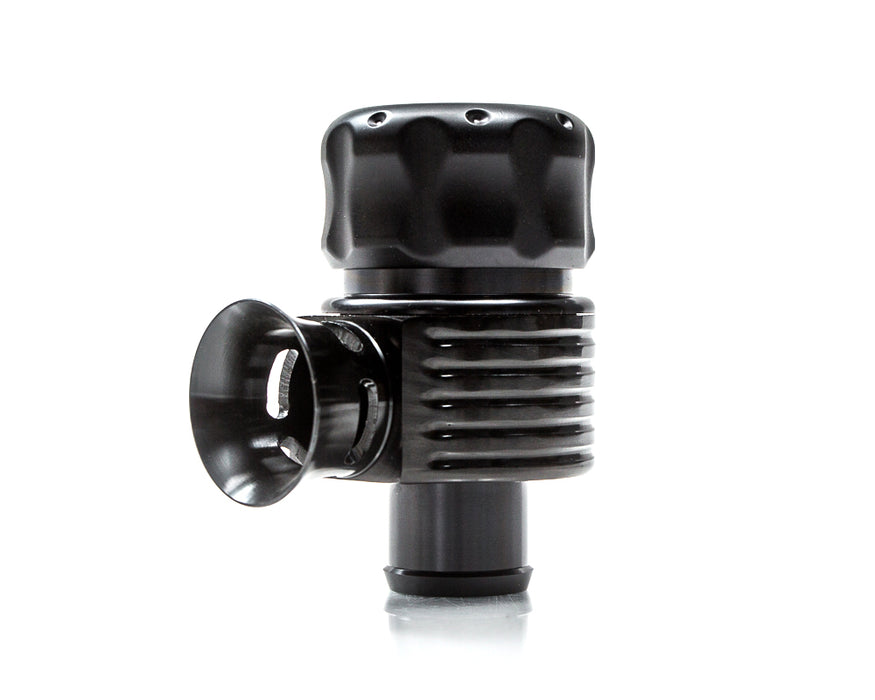 Agency Power Adjustable Blow Off Valve Can-Am Maverick X3 Turbo 17-2021
Adding a Blow Off Valve to the Can-Am Maverick turbo system is important to keep the performance up, while maintaining turbo life.  With an ECU tune and higher boost levels, the Can-Am can gain 10-15% more power over stock.  However unlike other turbocharged vehicles, there is no blow off valve or diverter valve on the turbo system.  The purpose of a BOV is not just to sound cool, but it is designed to release the pressure that is built up in the charge side of the system.  With nowhere to go, the pressure can cause turbulence to the impeller slowing the spool of the turbo down and causing premature wear.  By installing a blow off valve, you can improve boost response, prolong the life of the turbo, and of course, get that cool swoosh sound!
The Agency Power blow off valve for the Can-Am X3 and 1000R can be used in conjunction with any aftermarket turbo hose pipe that has a 1 inch BOV flange.  Since the Can-Am Maverick does not come with a blow off valve, many companies like Agency Power manufacture a new blow off valve tube out of aluminum or silicone.  These charge tubes main purpose is to improve the air flow but also allow for the installation of a blow off valve.  The Agency Power valve is designed to be a 100% vent to atmosphere setup.  Each valve is machined from 6061 billet aluminum then anodized in a stealth black finish.  The top is laser engraved with the Agency Power cursive logo and directions for adjusting.  When the top of the valve rotates, this allows you to adjust the spring tension for your application.  You can set the valve to easily vent off pressure or be stiffer to only vent at maximum PSI. 
Features:
CNC Machined Aluminum Constructions
Anodized Black
Adjustable
Pro Longs Turbocharge Life
Great Blow Off Valve Sound!
Notes:
Does not include adapter pipe or charge pipe. AP-BRP-X3-154 for Can-Am X3  Sold Separately!
The kit DOES include the vacuum fitting to tap into the intake manifold for a vacuum source. 
Fitment:
2017-2021 Can-Am X3 Turbo, X3 X DS Turbo R, X3 X RS Turbo R 2 | 4 Door
2015+ - ALL 1000R TURBO MODELS: XRS / XDS / MAX